September 16, 2021
Hello SFX members and friends,
On the weekends of September 18-19 AND September 25-26, we will offer the opportunity for anyone to sign a steel beam that is part of the Parish Activity Center construction. The Beam will be located at the southwest corner of the Religious Education Building under a canopy near the construction area. ALL parish groups who meet on our campus are invited to sign The Beam, too, on the day your group meets… from Prayer Blanket Ladies to the Youth Group to RE students and catechists to AA to KofC members and many, many, many more.
Please make it a point to autograph a part of our parish history!
God bless each of you and don't forget to respond (if you have not yet done so) to "The ASK" list provided in church, the parish website, parish bulletin and The CrossRoads Messenger (our quarterly newsletter). We need support in supplying our new space with items that will allow us to immediately use the PAC as intended.
God bless and thank you so much for being a faithful member of SFX!
In Christ the Cornerstone,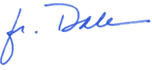 Recommended reading from Fr. Dale